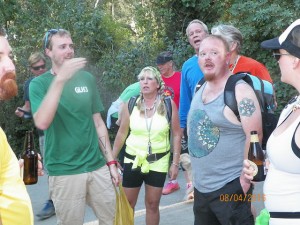 Dung Fu Grip and Fap Jack brought the pack to the Golf Club Drive entrance to Pogonip for this week's trail. A pretty good size pack showed up, not knowing what horrors awaited them.  There was a large canine contingent as well.  We were pretty sure to get our shiggy fix, lots of hills and possibly run through some homeless encampments.  My Fucking Precious, who was missing since 2009, made her second hash in the past month.  Way to go!  Synphomaniac was visiting from Germany.  Dr Kraut, a part time Santa Cruz resident and founder of the Penn State Hash, showed up.  Genital Thongs brought a Virgin named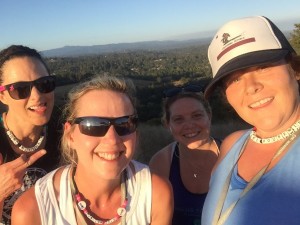 Marty.
The Eagle trail was 5.49 miles according to my GPS. The Turkey was shorter, but not sure the distance. The first check led the pack to a single track trail to the left.  dBASED headed out in a different direction on his own quest to ambush the hares.  He was not seen again.  There was a margarita check in the woods, pretty soon after trail began.  There was a Turkey/Eagle split.  The Eagles were treated to a long on up a huge hill, only to find a nice view, and a long back check 9!  Those bastards!  Ho to Housewife, Cock Throbbin, Symphomaniac and I took selfies on a bench and waited for the rest of the Eagles to arrive.  We didn't want to deprive them of the lovely panoramic view.  Trail went back down the hill to a trail on the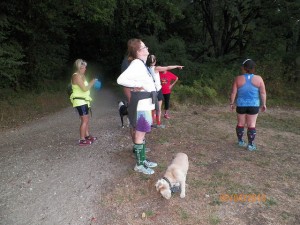 left, and continued to beer check at Santa Cruz's version of Stonehenge.  Dung Fu Grip was waiting at beer check when we arrived, then headed out to set the rest of the trail.  As a group of us were going back down the hill, Cock Throbbin almost got taken out by one of the dogs who crashed into her leg.  Luckily she wasn't hurt.  Then we ran into a bunch of lost Turkeys who couldn't find beer check.  As they were wandering around, they snared the hare as he was heading away from beer check.  They told us the direction he went.  There was another liquor check at the abandoned Lost Boys house.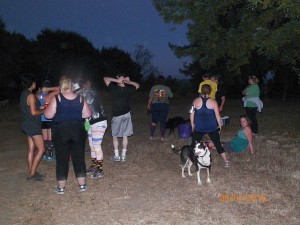 It was dark before we got back to the start. Religion was back at the start.  Dung Fu did double duty and was also RA.  Hugh Heifer was Beer Fairy.  First we heard the tale of the lost Turkeys (Puff the Magic Drag Queen, Vaginal Repair Kit, Cum Fartzone and Fingernips).  They made it out alive! dBASED was punished for missing trail.  He was on a mission to snare the Hares and did apparently ambush Dung Fu Grip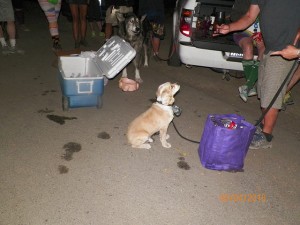 somewhere on trail.  Way to go!  Pink Cherry Licker drank for making Twat Did You Say go up a big hill.  She left before religion started.  Hugh drank for not showing her tits at the boob check.  Virgin Marty was welcomed to the hash and mooned the pack.  There was a canine naming.  Vaginal Repair Kit's dog Just Charlie was named Two Fuck Chuck!  Deadliest Snatch celebrated her 69th Surf City Hash!  Get a life!  Six of Nine was found on trail in a homeless camp and came to religion for free beer.  And last but not least, the Hares………….
Happy Birthday Dung Fu, Fuck You!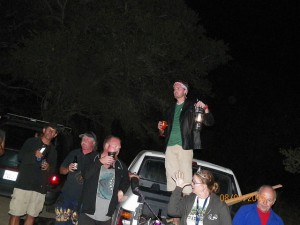 On On,
Shallow Hole