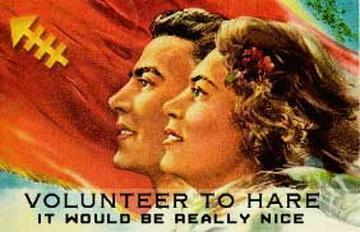 Volunteer to hare! Contact Fap Jack, Hare Raiser

Already signed up to hare? Send your trail announcement to Pink Cherry Licker . Stuff to include: hash date, start location, hare name(s), type of trail (A to A, A to A', A to B), religion location, on-on-on location, along with a trail description/details the pack should know to help them find the beer.
In this COVID time, please follow the current SCH3 guidelines, including absolutely no beer and liquor checks.
If you need chalk, please let Dung Fu Grip know.
Year 21 and beyond Hare Line –
check Calendar for locations
v
v
| Date | Hash number | event | hares | Additional Notes |
| --- | --- | --- | --- | --- |
| 3 Jun | 1136 |   | Fap Jack & Pink Cherry Licker |   |
| 10 Jun | 1137 |   | Occasional Rapist |   |
| 17 Jun | 1138 |   | Dung Fu Grip |   |
| 24 Jun | 1139 |   | Courtesy Flush |   |
| 1 Jul | 1140 | TuTu Run | Fap Jack |   |
| 8 Jul | 1141 | dBASED about to turn 60 | dBASED |   |
| 15 Jul | 1142 |   | My Sister's Dildo & Womb With a View |   |
| 22 Jul | 1143 | Wharf to Barf prelude | Cum You Will Not | What's in your speedo‽ |
| 23 Jul | 1144 | Wharf to Barf pub crawl | Hugh Heffer | Beach theme |
| 24 Jul | 1145 | Wharf to Barf picnic | dBASED | DeLa Veaga Park – 40 Theives |
| 25 Jul | 1146 | Wharf to Barf Hang Over Hash |   |   |
| 29 Jul | 1147 |   | Carlos Danger! & Cold Smegma Kamikaze |   |
| 5 Aug | 1148 |   |   |   |
| 12 Aug | 1149 |   |   |   |
| 19 Aug | 1150 |   |   |   |
| 26 Aug | 1151 |   |   |   |
| 2 Sep | 1152 |   |   |   |
| 9 Sep | 1153 |   |   |   |
| 16 Sep | 1154 |   |   |   |
| 23 Sep | 1155 |   |   |   |
| 30 Sep | 1156 |   |   |   |
| 7 Oct | 1157 |   |   |   |
| 14 Oct | 1158 |   |   |   |
| 21 Oct | 1159 |   |   |   |
| 28 Oct | 1160 | Halloween Hash | Hugh Heffer |   |
| 4 Nov | 1161 |   |   |   |
| 11 Nov | 1162 | AGM | Dung Fu & Baker's Doesn't |   |
| 13 Nov | 1163 | 21st Anniversary Celebration/Red Dress Run |   |   |
| 18 Nov | 1164 |   |   |   |
| 26 Nov | 1165 | Turkey Trot |   | Friday day |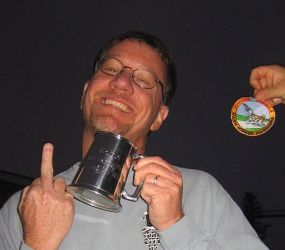 100 Hare Club – in order of achieving

Banana Basher – Hash 734 – 3/20/14
dBASED Hash 866 – 7/23/16
50 Hare Club – in order of achieving "hare mug"
Weiner – Hash 262
Banana Basher – Hash 278
dBASED – Hash 555 – 12/23/10
Butt Balls – Hash 613 – 1/12/12
Puff the Magic Drag Queen – Hash 692 – 6/20/13
Timmy!!! – Hash 783 – 2/5/15
Occasional Rapist – Hash 815 – 8/20/15
Dung Fu Grip Hash 993 10/18/18
Thmp Thmp – Hash 996 11/1/18
Pink Cherry Licker – Hash 1017 3/28/19
Shallow Hole – Hash 1053 11/7/19
Fap Jack – Hash 1103 10/15/20
Hugh Heffer – Hash 1135 5/27/21