OK this will be quick and to the point.
And not in a good shitty way.
Here in fantasy hash land we love shit, we revel in shit, we glorify shit, we sing shitty songs.
We give each other endearing shitty names. 
But Holy shit – Ach Du Schiessa!! –  this "shitty trail" was perhaps the crappiest trail I have been on in my measly two years of hashing.
It was so shitty that I needed to find some other terms for "shit" so I wouldn't be redundant.
I think all of them would apply to trail 911.
crap
Shite – a perennial favorite
dukie
And for a bonus – a few more ways to say SHIT!
German Lesson (203) – How to Say "Shit" in German – B1

https://www.patreon.com/germanwithjenny How to say expressions using the word shit in German
I am so traumatized from this mierda that I will keep this report short and shitty.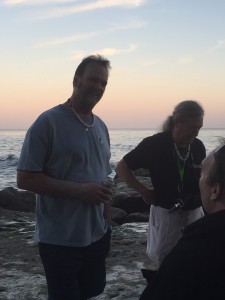 New kids on my cock was supposed to be the experienced hare. Not sure exactly what pearls of wisdom he imparted upon Real Boring Bitch cause it seems that we merely went round and round and had a false trail or two until stumbling onto Beer check at the ocean's edge. This was the only redeeming factor in an otherwise boring belabored trail.
After watching the dogs roll around in sewage water we went across the street to Boring Bitch's side yard for Religion. He was totally unprepared for our visit….and it appeared he didn't even want us to trespass as he set out many explosive canine land mines on the way to the loo.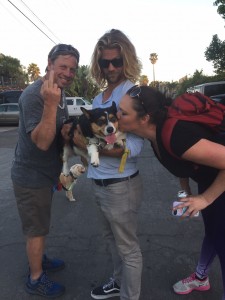 Our regular Religious Advisors must have been advised in advance as to the deplorable conditions as they did not show up to perform their duties.
Instead we had to contend with Timmy…….who was inebriated and confused and still could not find his beer.
We had a gaggle of backsliders – Rat Pussy, Deadliest Snatch, Vag Repair Kit, Pansy and New Kids.
We had a raucous naming for just wendy – she will now be known as "Squat and Serve"…something to do with working at TCBY yogurt and being on the cheer squad for the Warriors D League. Go figure….it doesn't make all that much sense to me either but I'm sure she will learn to love her new name.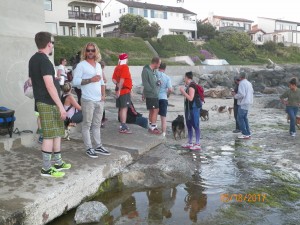 On On After turned into CumFart Zone and Vag sitting all by themselves at taqueria vallarta.  Everyone else fled to the safety of their homes to disinfectant themselves from all that SHITE!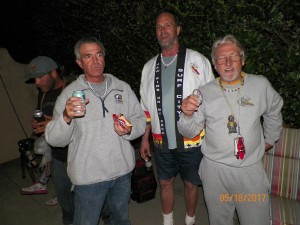 CumFartZone – your shittiest hash scribe 
Love and chocolate smiles