We started at Moe's Alley and should have stayed there for the music rather than subject ourselves to another shitty trail.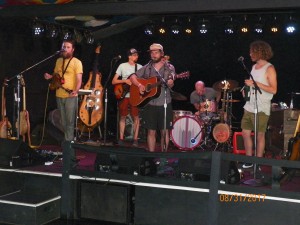 But seriously  it was a blissful trail…only a few measly miles compared to our recent death marches. Apparently the Eagle trail wankers were treated to some cold, frosty delicious drink called a mudslide. I suppose it was worth it as the turkeys got nothing except some twisted ankles and a lot of complaining from a few disgruntled walkers.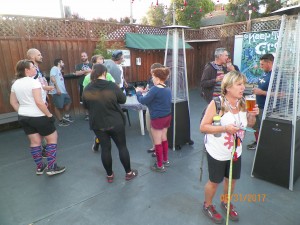 I am not sure what these whiners want out of a hash….a custom air conditioned stretch limo with unlimited beverages and a servant to wipe their ass when they have to take a crap? Grow some balls people otherwise stay home munching cheese doodles and chips from the comfort of your lazyboy.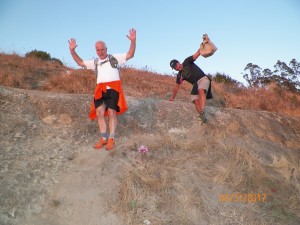 There was a lovely beer check at the home of stub rub and summer's yeast plus an opportunity to share in the coveted mudslide libation and use the indoor plumbing.
At Religion, which was preceded over by our infamous Accuprick, we welcomed yet another virgin, Pedro, from Argentina. He showed us his ass…no big deal, but thankfully we were spared a lousy joke.
We had some backsliders…such as TestaCoil, Steamy B and Stub Rub. Just Foot Pussy, playing the beer meister and jokester role, tried to pull the cooler from underneath CumFartZone's ass just as she was settling in to scribe.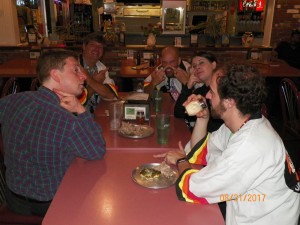 Luckily she has quick reflexes and a medical emergency was diverted. Dog Breath had blood on trail as did Just Foot Pussy…we are calling his injury "wounded knee" in honor of his heritage. Perhaps we should carry a first aid kit on trail.  Some lucky wankers got to hear and see owls. See, it pays to do trail and not sneak off early. Many thanks to Steamy and Stub for a wonderful trail.  I especially liked the crackling of the power lines above my head.