Hash trash # 969
We started at the "renegade lot" on the side of Hwy 1, near Wilder Ranch.  This hash was billed as "EndofPavement Day". Seems fitting…renegades/hashers, end of pavement aka shiggy. I like how they use those endearing terms to lure you in.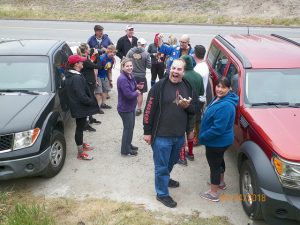 Curtesy Flush is leaping in an attempt to fling off some tagalong ticks.

And  the hares decided to be twins for a day!

At the start we were warned that  should the Eagles misstep or slip, they might even get their shoes wet. A few unfortunate folks did get moist.

Dog Breath promised/lied to keep the checks to a minimum on Eagle Trail. Still people managed to get somewhat lost and when they finally got back to civilization they shouted and waved frantically along with excessive whistle blowing.
Beer check and religion were a few steps apart. Great planning.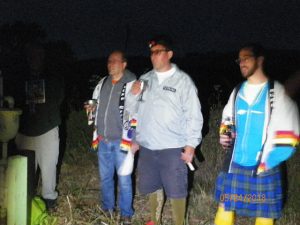 Thump found a headlight on trail…turns out Bakers lost more than that as he was haring….he also lost a jacket and his sanity. But he was rewarded for 100 hashes…so it must have been worth it.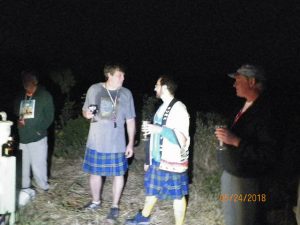 DBased bragged about his dry shoes at Religion…only because he short cutted trail. CumYouWillNot, Timmy and Goldiloxxx had wet shoes, meaning they actually did the official trail.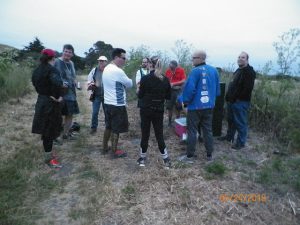 Gorilla Whorefare and DBased wore some confusing clothing but in these days of gender mindf8cks these guys have no problem wearing girlie tights. Most of the pack took their chances with the ticks and PO but Vag simply refuses to wear long pants or shiggy socks…yet complains loudly about the dreaded poison oak.
We were told that back in the day all the women wore the required Mennonite costume to protect them from the critters and lecherous men.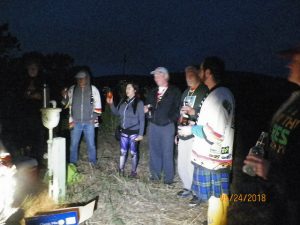 Timmy was a FRB as a self proclaimed old guy. He was not gonna leave that bottle of LC at the beach cave. He ended up doing a few extra miles to ensure he would get a long pull on a short bottle.
Backsliders included Beach Cummer and Twist the head and *&%$!!
Fun evening, great views, and mandatory tick checks!
On On On
CumFartZone