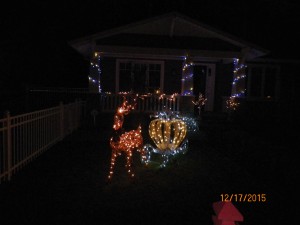 Trail 832 brought coast-side Surf City hashers over the hill and through the woods to inland Los Gatos for a joint with FHAC-U. Don't get too excited if you missed it, we didn't all smoke the peace pipe together, we simply drank, searched and ate together. The event was hosted at the home of FHAC-U's Worm, who will likely never invite us again if he's smart.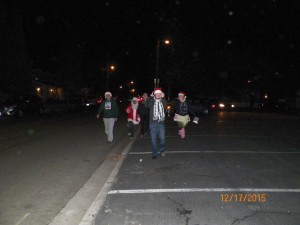 Trail was concocted by Surf City's Accuprick and FHAC-U's Drint-N-Squirt and was nothing more than a wiggly figure 8. Trail immediately went downhill, both figuratively and literally. As we were going downhill I literally said "Car Back" to dBASED and another hasher at least 6 times. They were so engrossed in conversation I had to run by them saying "there is still a car behind you" to get their attention. I don't think it was my words that got their attention more than it was that I was passing them. This whole time, I thought it was only my husband that never hears a word I say.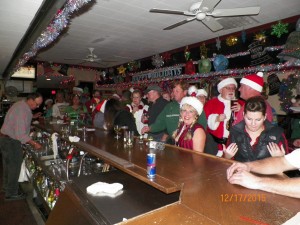 We dropped down by a school and took a trail behind the field over into the neighborhoods behind downtown before hitting our first bar stop, The Black Watch where we all received a personal kamikaze. If you don't know about The Black Watch, they are famous for their pitchers of kamikazes and it's a cool, dirty bar with some dart boards in the back. After ruining ever mortal's life with an absolutely horrible version of the 12 Days of Hashing we set out on trail again.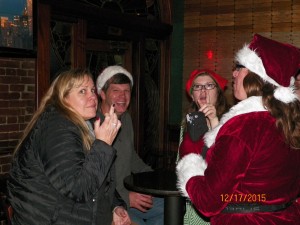 Trail took us right down the middle of downtown Los Gatos where Surf City hashers drunkenly ran the streets singing Shallow Hole's "we don't care" because we don't live there and don't know anyone! Our hares crossed back over their trail and took us for a pint at Carry Nation's. With all this alcohol flowing shit is a little hazy but I'm pretty sure we sang Today is Monday before leaving these mortals stunned and repulsed.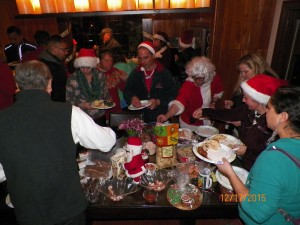 The whole gang reconvened at Worm's and started feasting in on the food everyone brought for the potluck. There was seriously so much food and I for one left with a slightly rounder tummy.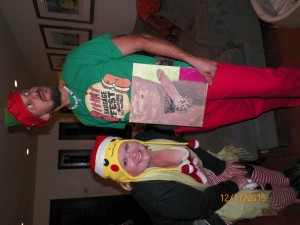 The hit of the evening was the gift exchange. If you weren't there I'm sure you can imagine the plethora of dick, tit and ass themed presents brought by hashers. The gift that stole the show though, was the cock painted by PCL which went home with Just Foot Pussy and Bacon Queef. I cannot even begin to describe it in words, so thank goodness for Puff and his trusty camera.
On-On, may the hash go in peace