This last thursdays hash was just a circle jerk around town by our lazy hares New Kids on My Cock, HangsLoose and dBased. We started off at the Food Lounge where we were the only customers!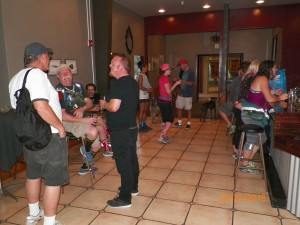 Trail was relatively straight forward from there around town until we found ourselves at the turkey eagle split where Turkeys found themselves at a rather far YBF. We could not recall the last check (we are still convinced it did not exist but New Kids claims it existed…lies!) I thought TIMMY was going to blow his lid he was so pissed at that. The Turkeys decision was to turn the fuck around and head over to Pono for a drink but miraculously we came upon trail coming down water street which led us right into the Rush Inn for beer check! We enjoyed a few pitchers there before making it over to religion on top of the cedar and locust street parking garage.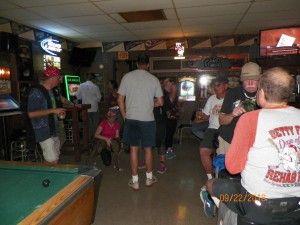 Rat Pussy stepped in as RA as it was a relatively small pack that night and we were lacking our usual RA's and he chose Trans-Cunt-n-Anal as his beer fairy. The first tale from the trail which I rather enjoyed was Steamy Baaahnorhea's discovery of a bag of shit on trail which he referred to as "salsa and tortilla chip" and Genital Tongs said the real liquor check was apparently hidden under the ass of a homeless lady – which Steamy confirmed was true with his "pornographic memory".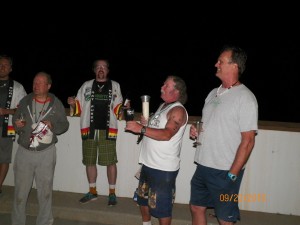 dBased ended up getting a down down for that as he is apparently the one who placed the liquor check there for the homeless lady for "boofing" (look that up on urban dictionary). I am frankly rather glad I did not do Eagle, it seemed to be a shit show…literally. Genital Tongs also called herself out for blood on trail as she apparently started her period on trail. Turkeys did not even get a chance to find the liquor check because the trail was such a disaster! We were then able to move on to far more depressing affairs, like the fact that Puff hit 800 consecutive hashes, I mean shit! Get a life man!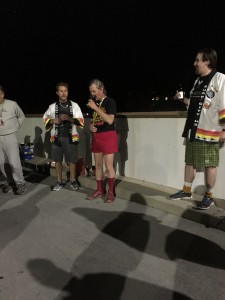 We discussed some upcoming announcements, Fog City RDR happened on Saturday, PCL can no longer go on the Aids ride so feel free to go but the organizer has dropped out! We then sang happy birthday to our useless hares!
On-on
Pussy Wood