Ahoy landlubbers,
Sunday Wharf to Barf and we find ourselves rollicking and rolling at the Santa Cruz Small Craft Harbor, colloquially shortened around here to the Yacht Harbor. The pack is moving slower than the nearby wind surfers or even a rowboat in the harbor. W2B Saturday took a lot of wind out of our sails and today we will recuperate with short, non-stressful trail culminating with a face-feed with leftovers at the palatial estate belonging to our GM's.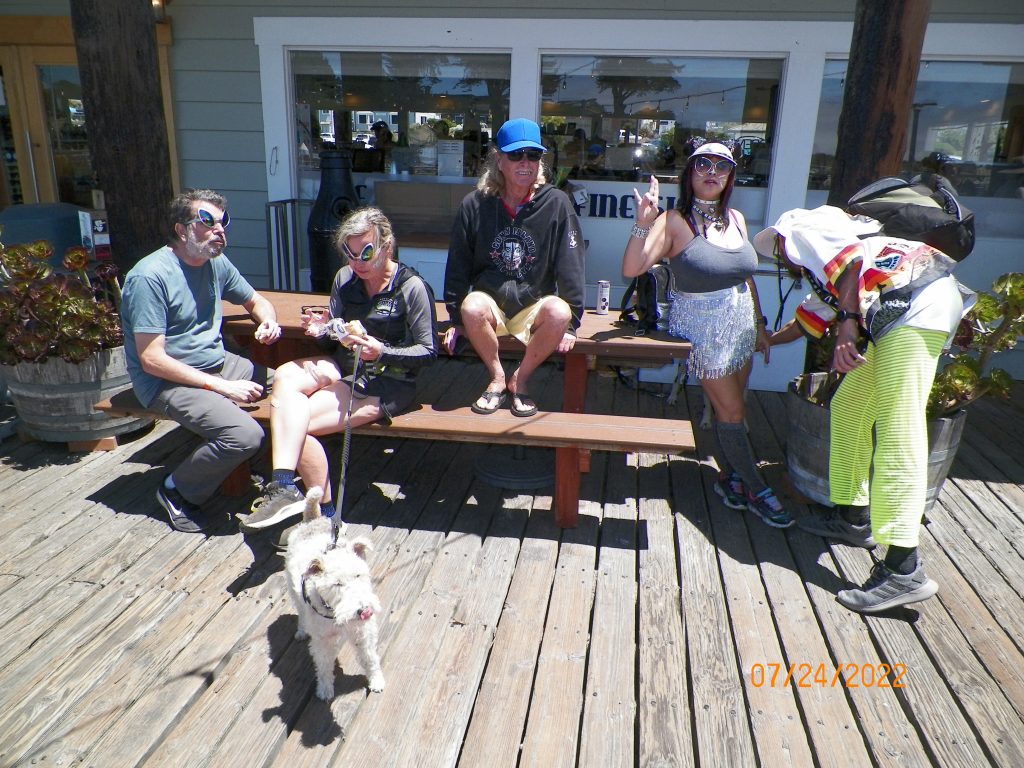 Food and ales were partaken of from the Crow's Nest Beach Market. Socializing today was most definitely on the calm side and even more so when compared to the raucous rabble-rousing of yesterday. We picked up a friend of Broke Bench Mountain's, Danielle, who decide she would accompany us. This was a decision she soon may come to regret.
After sufficient time was whiled away here, our lone hare, Occasional Rapist, gave mercifully brief Instructions of Trail. This was mainly due to the fact we already knew our ultimate destination so why waste any needless time. Without further adieu, the pack outed and began a slow speed chase towards the Upper Harbor.
The harbor walkway was taken under the Murray Street Bridge and continued until the rickety stairs leading on-up to Mello Lane.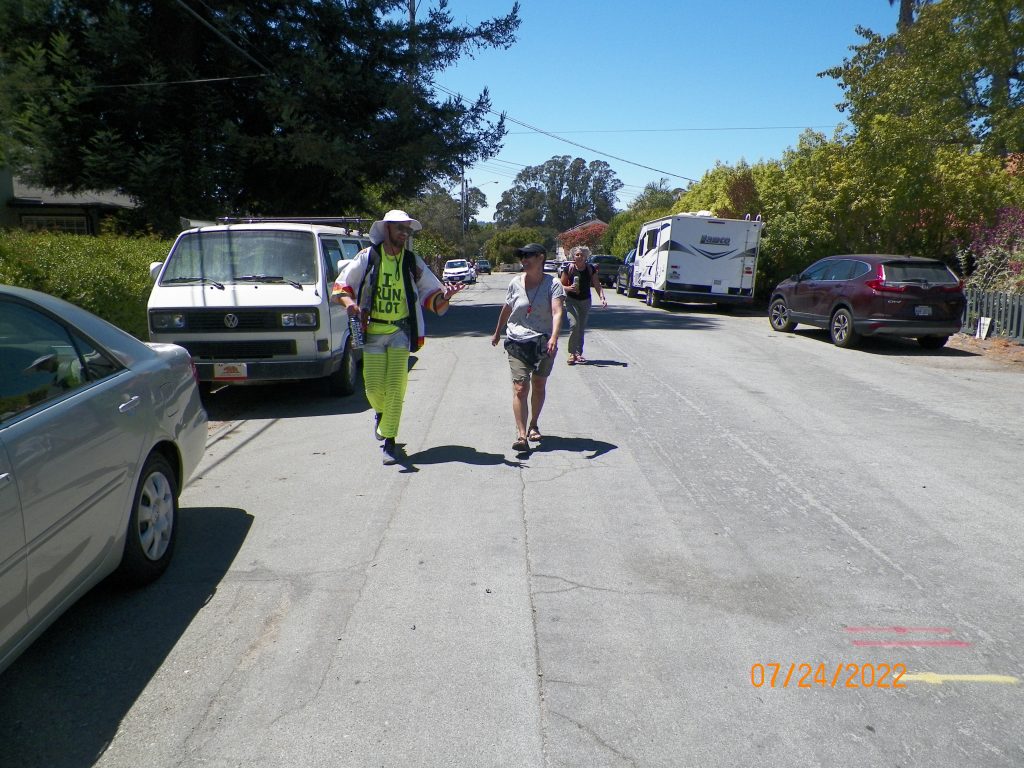 Mello Lane brought the bunch of us to 7th Avenue where an on-right was indicated quickly followed by an on-right into Twin Lakes County Park, AKA BBM and Cumz Out My Nose's backyard. We motivated to the area outside the gate to their place and once opened, we flooded the yard. Food was spread over a series of tables and plates were covered in leftovers. The face-feed began in earnest.
After finding no more room in out tummies, RA Dung-Fu Grip revved-up his Religion machine. Here's a sampling of the down-downs issued this day: those that ran the Wharf to Wharf R*ce were punished for their racist ways; dBASED was mocked for his car dying at Greater Purpose; Penis Is Good For Me for using the expression 'Undam the clam' referencing harriettes that peed on trail; Virgin Danielle was welcomed; analversaries were celebrated; Occasional Rapist was congratulated on her 100th haring; Penis Is Good For Me acted as a proxy for absent Ska-Skank Redemption; GM's were honored for their organizing a successful W2B and Baker's Dozen't because no one barfed this weekend and he had bet someone would.
Other than the on-going fierce socializing and heavy imbibing that is standard operating procedure for Surf City, that pretty much puts a cap on Wharf to Barf '22. I believe I can speak for all attendees in thanking those, too many to label, that made this whole thing possible and such a huge success. On-on to W2B twenty-three!
By Special Appointment of His Royal Majesty 'G', this Hash Trash has been compiled and printed by permission of no one other than the author at Santa Cruz, Ca., or elsewhere if need be, on this, the fourth day of August in the year of our Hash two-thousand twenty-two.
Submitted with all respect due,
Puff
the
Magic Drag Queen