Salutations Kennel Mates,
It is with the utmost pride and humility I announce the impending arrival of Trail 640. This memorable experience will be anchored by the ever-beautiful Hugh Hugh and the ever…well, just "ever", Puff the Magic Drag Queen.
Our start for the momentous occasion will be JJ's Saloon and Social Club, 4714 Soquel Drive, Soquel Village. Ample FREE parking (dBASED, you cheap bastard) is provided behind JJ's. If you really don't know where that is, there's something wrong with you as we've been there many times before.
Vital statistics: In honor of this being Trail 640, there hare-pair will on-out at (guess!) 6:40! This is an authentic A-to-B Trail. In this case that means Average-to-Bad. Throw anything you wish to see @ Religion in Hugh's hauler and, just like last week, it will magically appear at the site for Religion. Transportation will be provided back to JJ's at the conclusion of Religion. You will NOT get wet this week nor will you need the ability to fly nor will you see any poison oak. That's assuming you do not get lost. On their final scouting mission Saturday, the hares found a fence has been erected destroying their original trail. Consequently, trail was necessarily shortened and is now well shy of the standard Surf City length of three miles. In order to compensate for this shortcoming, trail will be poorly marked which should compensate for it's brevity allowing you to still reach that coveted three-mile mark before you stumble into Beer Check.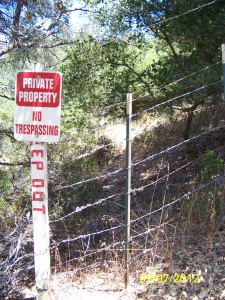 I can't think of anything else you either need or are worthy enough to be told.
On-out,
Puff the Magic Drag Queen