It's fair to say that this halfmind's liver has been getting quite a workout lately.  Waxi Pad and I Spent two weeks partying at Jazzfest in New Orleans, came back just  in time for Surf City Red Dress, then went to Bay to Blackout.  Damn!  It's been a fun month!
Bay to Blackout was off the chain!  SFH3 puts on a great hash event.  Hugh Heifer, Thmp-Thmp, Princess Di (arrhea), Twat did you say? and I had a great time running around San Francisco in skimpy costumes and consuming large quantities of alcohol.  Their trails are not for sissies though.  Friday night's S&M theme trail whipped our asses!   On Saturday, the turkey trail was 4 miles and the eagle was 6.5.  We all survived.  No one got lost or arrested.   Pink Cherry Licker and Just Shannon joined us on Sunday for Bay to Breakers.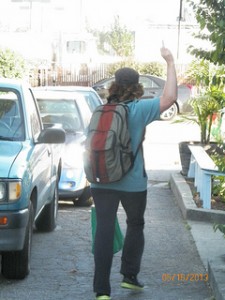 Speaking of blackouts………………….  What I would LIKE to forget was last week's trail!  Deep Stroke summoned the pack to Bocci's Cellar.  Visiting hasher Dung Fu Grip decided to stay in Santa Cruz for a while after Red Dress.  Can't blame him. Who the hell would want to go back to Michigan?  Plastic Pussy returned and was presented with a hash necklace by Princess Di (arrhea).  Apparently he was too stoned to leave the house.  Newly named Cumz Like a Dog, brought 2 virgins with her!  Virgin Jane and Virgin Trisha.  The biggest news of the week was the return of a thinner, healthier Banana Basher!   For those of you newer hashers, Banana Basher is the founder of the Surf City Hash.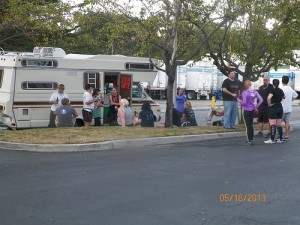 Deep Stroke took the pack on a loop around Pogonip and Harvey West Park, through the cemetery and back to her RV on Pioneer Street.  It is unclear whether she is living there or not.  Apparently all the other homeless folks of Santa Cruz call that area home.  Hashers encountered numerous homeless people and their pets on the trails, and in Harvey west Park.
Religion was at the usual place, the dead end on Pioneer Street.  Accuprick was RA and Cumcerto was Beer Fairy.  Plastic Pussy drank because he got his new plastic pussy on his necklace dirty.  It is now brown and skanky looking.  Backsliders Broke Bench Mountain, Banana Basher, Plastic Pussy and Cumcerto were called up and each gave a pathetic excuse for not coming to the hash.   Except for Banana Basher, who came back from the dead after being given last rights by a Catholic priest.  Plastic Pussy was just stoned and Cumcerto was too busy giving her husband blowjobs.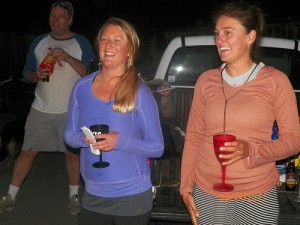 Virgin Jane and Virgin Trisha told lame jokes.  Cumz like a Dog drank for making a false accusation, Accuprick drank for being preoccupied watching the hockey game at the bar.  TIMMY!!! drank for not knowing a joke.   Pink Cherry Licker bailed him out and told a joke for him.  Pink Cherry Licker was brave enough to make friends with the indigenous Pogonip people and gave them "fire water", AKA Southern Comfort.  I hope this peace offering will suffice.  Hugh Heifer drank for having a bitchy dog that gets into fights.  The Human Pube drank- something about the overgrown trail.  And last but not least, the Hare…………………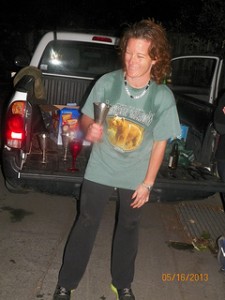 See all you wankers on Thursday at the Santa Cruz Mountain Brewery!
On On,
Shallow Hole