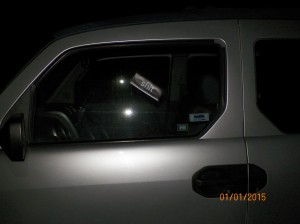 SHIT! Yep, that about says it all about this evening. Hares Occasional Rapist and dBASED got a hare-brained idea to drag us out ocean side on one of the coldest nights of the year. Hashers gathered cliff side in La Selva Beach, a (previously) quiet little town. As soon as the hares left, the rest of the pack was of course up to no good. Pink Cherry Liquor brought along some "creative" versed decals. She wanted to put "vagina" on the cooler, but it wouldn't stick. Instead, she left dBASED a little note on his vehicle letting him know we already knew what trail was going to be like, "SHIT"!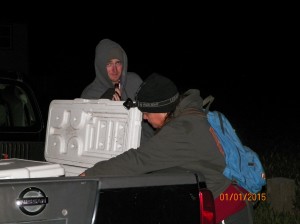 The pack, almost frozen in place by now, soon took off onto trail. The hares showed us everything La Selva has to offer, which isn't much. A church, a post office and a corner store. Other than the guy who runs the store, I'm pretty sure we were the only ones out that night. Only the promise of money or beer could get anyone out in this weather.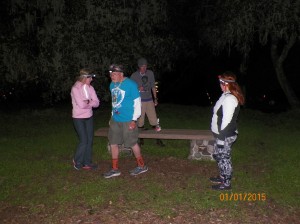 The FRB's stumbled across liquor check and found a bottle of peppermint schnapps with the bottle cap broken off, leaving sharp, jagged plastic edges for us to cut our mouths open on. Oh boy, what a treat!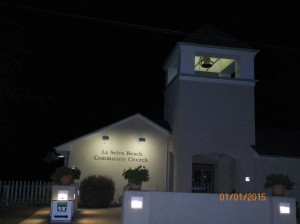 After a series of speed bumps and a butt and thigh load of hills we finally got to beer check, which was at the La Selva Community Church, a parking lot we were taken through earlier on trail. Although starting to freeze again, hashers happily drank their cold brews.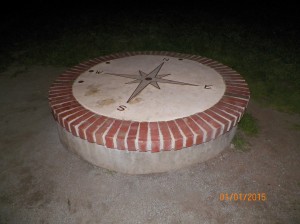 Religion took place back at the starting point, where we tried to keep ourselves warm by putting on more layers and dancing around to the songs the nice lady in our head sings to us. Dung Fu was RA and elected Finger Nips as beer fairy. They got going quickly and first up was the part of the pack that missed liquor check.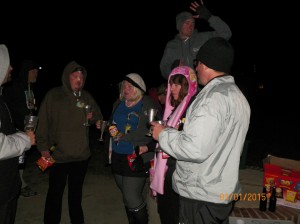 What was close to half of the group, Fap Jack, Pink Cherry Licker, Princess Di(arrhea) and Thmp-Thmp  all somehow missed LC, but they did save themselves the mouth trauma inflicted by the broken bottle top.
Fap Jack told us some sad story about how he works too much, and he tried to apologize for letting a little thing like work interfere with his hashing. It might take some of those rosemary fries to get us to really forgive you.
We shamed dBASED for having his 625 analversary with Surf City. Seriously dude, get a life.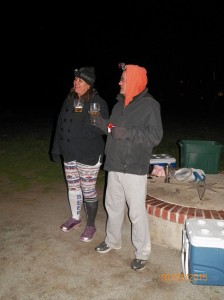 And the hares! Occasional and dBASED were taunted and hissed at by frozen hashers who had just completed a trail that was, you guessed it, "SHIT"!