Hash 972….Gemini Birthdays continue…will this month ever end?
Occasional Rapist and Ho to Housewife getting psyched up for their big haring tonight. Occasional is deep in meditation and prayer…or maybe she just needs to release a little gas. It's been a wild birthday month for these two.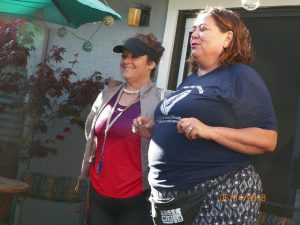 A lovely backyard crowd.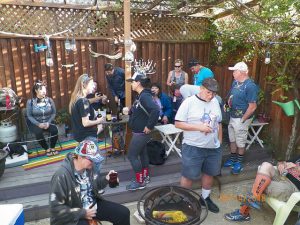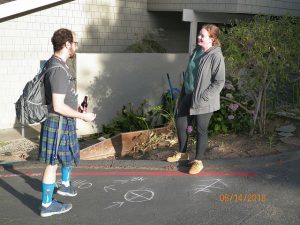 Bakers delivers the chalk talk to Virgin  Emily.  Class is in session.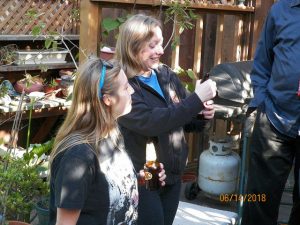 The sisters learn that the beers we buy are NOT twist off.
Bacon Queff takes matters into her own hands and manages to effortlessly open that darn beer bottle.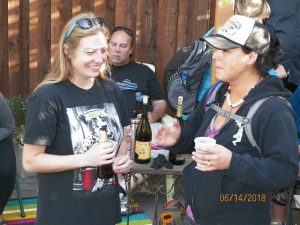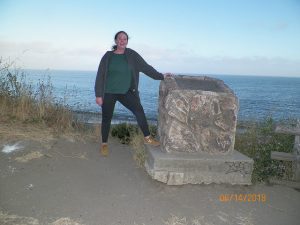 Emily has a history lesson overlooking the beach formerly known as "China Beach", but she still seems to be a bit geographically challenged.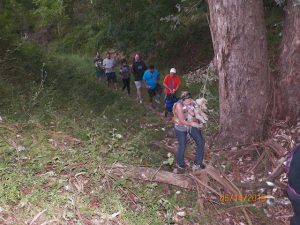 Beer check in the dreaded Poison Oak. Chivalry on trail as Shallow carries her new pooch.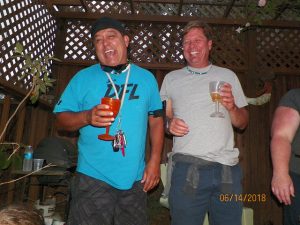 Vag and Twister…..our resident backsliders, along with Steamy and Bacon Q.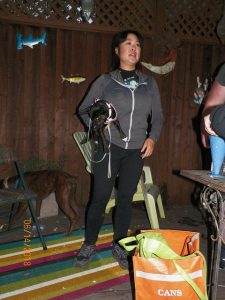 Cum you will not gets yet another down down for failing to properly potty train her dogs.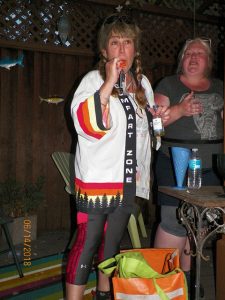 CumFartZone also had chivalry before trail for loaning CumYouWillNot an extra pair of trail shoes as hashing in flip flops is frowned upon. And she also gets to demonstrate the fine art of whistle blowing. Now please don't get any ideas…..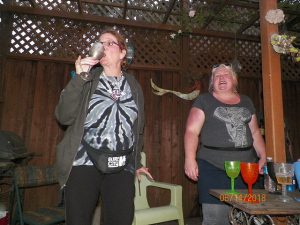 Hippie – the rotating Beer Meister – complained of sand in the hash cups. GROSS. Please wash the crystal goblets for the hash royalty.
Analversaries – Cumz out My Nose celebrates her mega 275 hashes while Cum You Will Not squeaks by with 75 hashes…most of them in full costumes.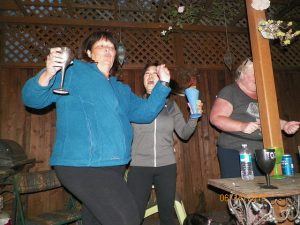 Puff was spotted wearing NEW SHOES!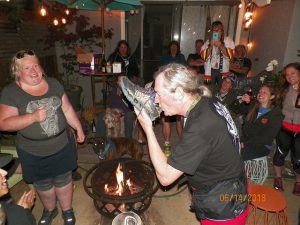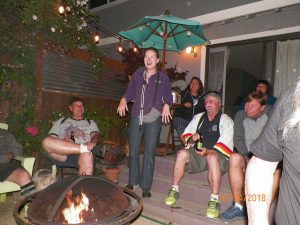 Shallow inciting the crowd to sign up for wharf to barf. Get yer tickets and drink for 4 days in a row.
On On On
CumFartZone