Hash # 974
Hares: Cum You Will Not & Ho to Housewife
Start Humble Sea Brewery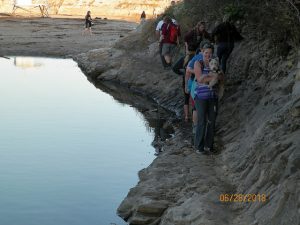 Precarious crossing with precious cargo.Slow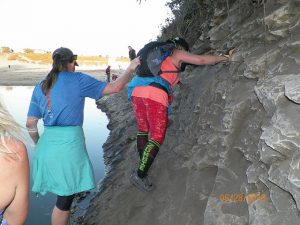 slow going…but we all made it safely across thanks to Curtesy Flush calmly guiding us over the narrow crumbling
The birds have it all figure out.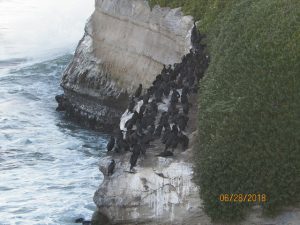 Much deserved beer check after the death defying trail.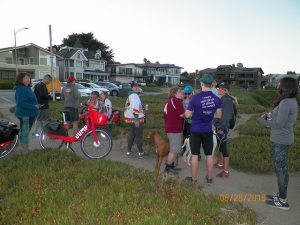 Best sunsets here…so they say. These wankers are only interested in more beer.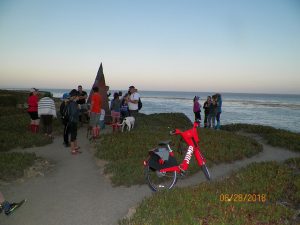 Broke Bench still doesn't get it that the Bash/Bike Hash was months ago. But he manages to rock that smug pose.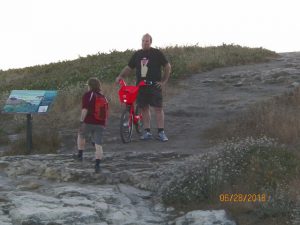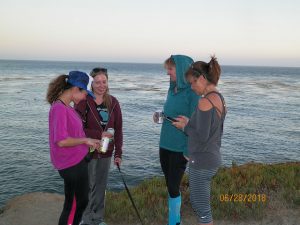 Visitors from Hawaii…not interested in our lousy sunsets.
Just Casey sucking up to Religious Adviser Accuprick. This is  her fifth hash but not with us, so she remains the property of the FHAC-U hash. They get to name her but maybe we can give them some intel.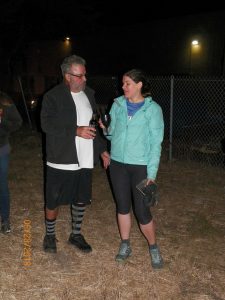 Happy Hares and a well deserved Down Down.