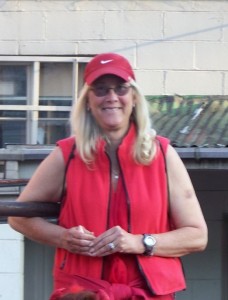 Our beloved Normie quietly passed away yesterday afternoon following a battle with cancer. We all loved her and will always keep her in our hearts.
Normie was a True Blue Hasher, Beer Meister extraordinaire, and was responsible for bringing WomenCARE to the Surf City's Red Dress R*n as our special charity. She received their caring services and made sure to help give back to them. Sadly, last Saturday was Normie's final Surf City RDR. We'll be sure to remember and honor her in the years ahead. The donations we collected on Saturday were donated to WomenCARE in her memory.
Pearl Necklace and his family are also in our hearts. If you'd like to offer help, you can do it here.
Come by 100h7 Club this Sunday May 17th at 2pm to share stories and toast to sweet Normie.
Here's to Sister Hasher…
-Princess Di(arrhea) & Thmp-Thmp