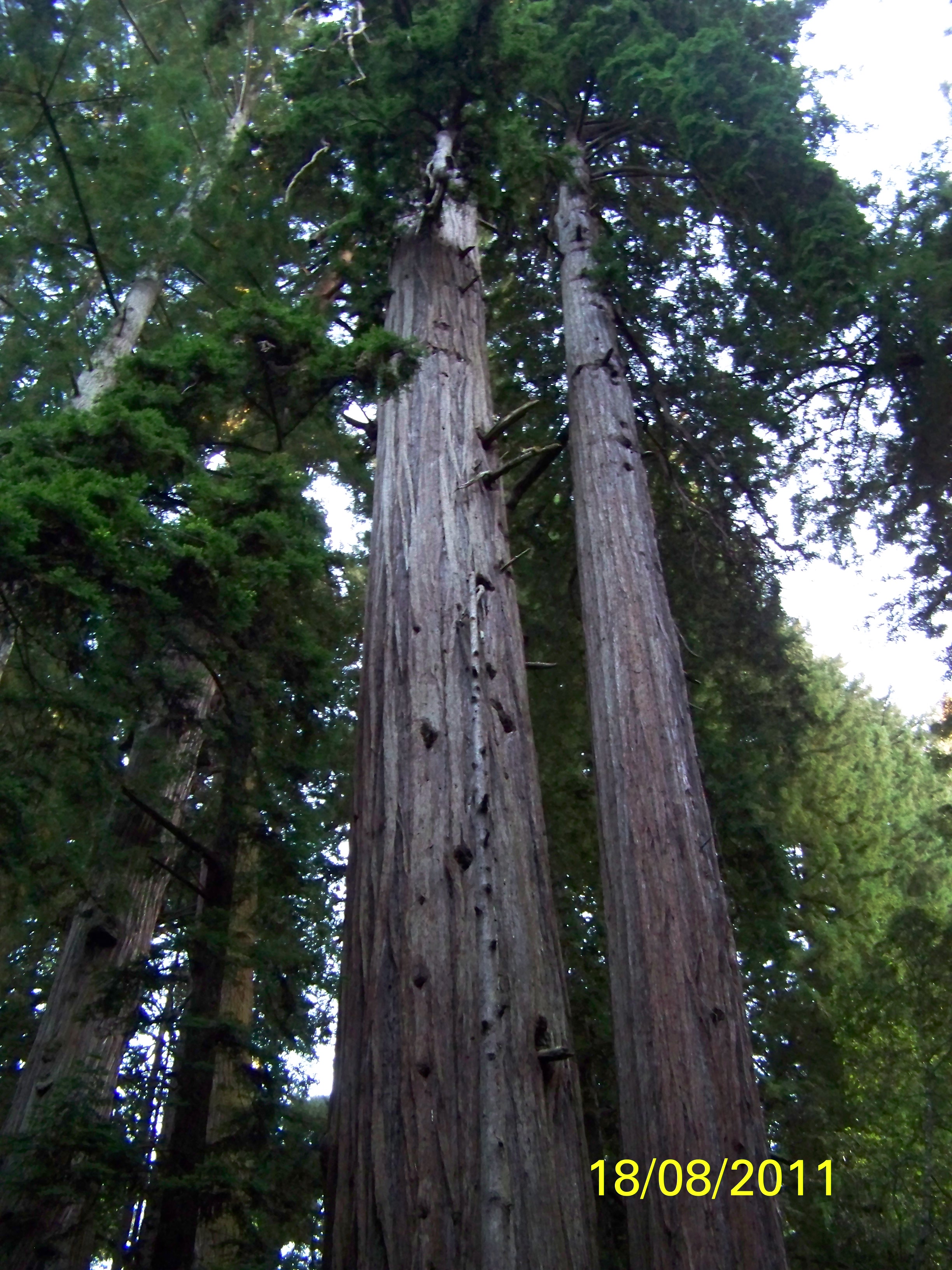 Our meat was severely beat by a pair of dead woods in the redwoods.
This is a sad but nonetheless concise synopsis of Hash 592, our annual benefit for Second Harvest Food Bank. If you were smart you'd read no further. However, knowing your propensity for flaunting your half-mindedness, I will continue with tales of trail to allow you to reaffirm your stupidity.
We assembled in Little Anal Annie's Garden Paradise under brilliant blue skies in Aptos. The pack continued to grow into the forties. A herd this huge must have strained the available bathrooms to their limit.
Visualizing the complete destruction of his home, co-hare Butt Balls corralled his partner-in-crime, Eagle trail hare Cockiss, and started to deliver Instructions of Trail. However, his first announcement was whomever had stolen his flour bag better return the damn thing or Cockiss would be the sole hare and Cockiss promised nothing but an Eagle trail which would border on being one of those notorious trails he lays for Agnews State H3. The flour bag promptly reappears. Continue reading Hash 592-Beat Your Meat '11 →